The 10 Best Animated Movies
Some call it "Animation Domination".
The growth of mainstream animation has changed the landscape of entertainment.
With new technology, animation studios can produce more and more high-quality digital options.
From children's movies like 'Frozen' to more adult films, like 'Avatar', animation provides something for everyone.
Which is the Best Animated Movie Ever?
By 'best', let's use the metric of highest-rated. In that case, the best animated movie ever is Toy Story 2, released in 1999. It beats out classics like Snow White, with a Rotten Tomatoes rating of 100%.
Which is the Best Cartoon Movie in the World?
Inside Out—2015, hands down. No surprise that Pixar has somewhat of a monopoly on great animated works. It portrays a little girl's emotions. Through the personification of these various emotions, Pixar has created an effective and intuitive way of communicating concepts that we experience every day.
What is the Most Popular Animated Movie?
This one is near and dear to my heart. The Lion King is the most popular animated movie. A retelling of Hamlet using lions, this movie will have you laughing, crying, and celebrating the life and adventures of Simba the lion.
Finding the Best Animated Movies of All-Time
We've gone through the most popular, top-earning, and the best-reviewed animated movies of all-time to select what we believe to be the 100 best animated movies ever.
Enjoy!
1. Inside Out
---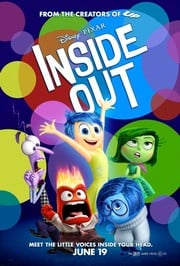 IMDB: 8.2
Rotten Tomatoes: 98%
Release Date: 6/19/2015
Movie Studio: Buena Vista (Disney)
Domestic Gross Revenue: $356,461,711
Plot: Transferred to San Francisco from her Midwest life, young Riley has to face her new environment guided by her emotions – Joy, Fear, Anger, Disgust and Sadness. (Watch Trailer)
2. Coco
---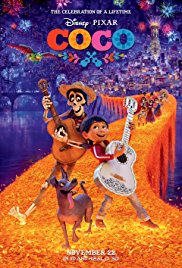 IMDB: 8.7
Rotten Tomatoes: 97%
Release Date: 11/22/2017
Movie Studio: Buena Vista (Disney)
Domestic Gross Revenue: $188,085,961 (As of Jan. 5, 2018)
Plot: A 12-year-old aspiring musician named Miguel went to the Land of the Dead to seek for his great-great-grandfather, a popular musician. (Watch Trailer)
3. Paddington 2
---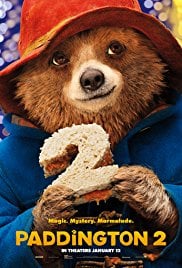 IMDB: 8.0
Rotten Tomatoes: 100%
Release Date: 01/12/2018
Movie Studio: Warner Bros.
Domestic Gross Revenue: N/A
Plot: Paddington Bear, now happily living with the Brown Family and has become a popular member in their local community for giving people support in different ways, gets various odd jobs to purchase a unique book from an antique shop as a birthday present for his Aunt Lucy but when he was close to saving up the right amount of money, the book got stolen from the shop. (Watch Trailer)
4. The Incredibles 2
---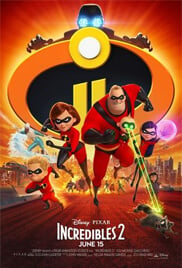 IMDB: 7.7
Rotten Tomatoes: 94%
Release Date: 06/15/2018
Movie Studio: Buena Vista (Disney)
Domestic Gross Revenue: $608,581,744
Plot: The hero family Incredibles takes a new mission to save the world. Mr. Incredible (Bob Parr) must manage the house whilst Elen (Elastigirl) needs to go out and save the planet. (Watch Trailer)
5. Snow White and the Seven Dwarfs
---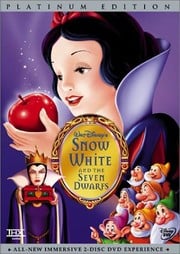 IMDB: 7.6
Rotten Tomatoes: 98%
Release Date: 12/21/1937
Movie Studio: Disney
Domestic Gross Revenue: $184,925,486
Plot: With the evil Queen in pursuit, Snow White hides with The 7 Dwarfs. She's then poisoned, but a prince comes to her rescue with a kiss. (Watch Trailer)
6. Zootopia
---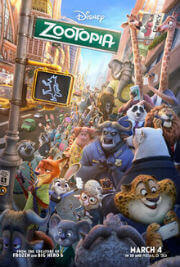 IMDB: 8.0
Rotten Tomatoes: 98%
Release Date: 03/04/2016
Movie Studio: Buena Vista (Disney)
Domestic Gross Revenue: $341,268,248
Plot: The very first rabbit police officer teamed up with a red fox con artist to solve a mystery case about the disappearance of the predator inhabitants in their city. (Watch Trailer)
7. Toy Story 2
---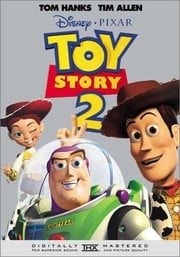 IMDB: 7.9
Rotten Tomatoes: 100%
Release Date: 11/19/1999
Movie Studio: Buena Vista (Disney)
Domestic Gross Revenue: $245,852,179
Plot: Woody gets kidnapped by a toy collector and it's up to Buzz Lightyear and friends to save the day. (Watch Trailer)
8. Up
---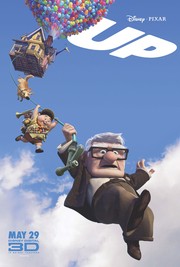 IMDB: 8.3
Rotten Tomatoes: 98%
Release Date: 05/29/2009
Movie Studio: Buena Vista (Disney)
Domestic Gross Revenue: $293,004,164
Plot: Join 78-year old Carl Fredricksen as he fulfills his dream of traveling to Paradise Falls in his house tied with a thousand balloons. Joining his adventure is Russel, the Wilderness Explorer who stowed away with him. (Watch Trailer)
9. Toy Story 3
---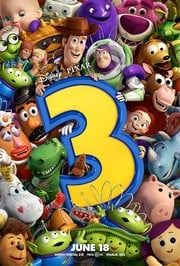 IMDB: 8.3
Rotten Tomatoes: 99%
Release Date: 6/18/2010
Movie Studio: Buena Vista (Disney)
Domestic Gross Revenue: $415,004,880
Plot: As Andy gets ready to leave for college, his loyal toys are mistakenly sent to the daycare center. (Watch Trailer)
10. Finding Nemo
---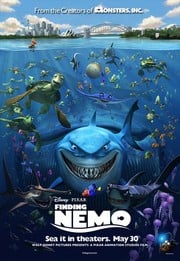 IMDB: 8.1
Rotten Tomatoes: 99%
Release Date: 05/30/2003
Movie Studio: Buena Vista (Disney)
Domestic Gross Revenue: $380,843,261
Plot: Follow the adventure of a father clownfish as he searches for his son, Nemo who was taken from the Great Barrier Reef into a fish tank in a dentist's office. (Watch Trailer)